FAQ - Do I get a discount if I order multiple photos books?
Yes, discounts are given for orders of more than 5, 10 or 15 books
Click on the "Add Promotion" button at the invoice stage.
This is near the end of the checkout, after you have added your delivery details.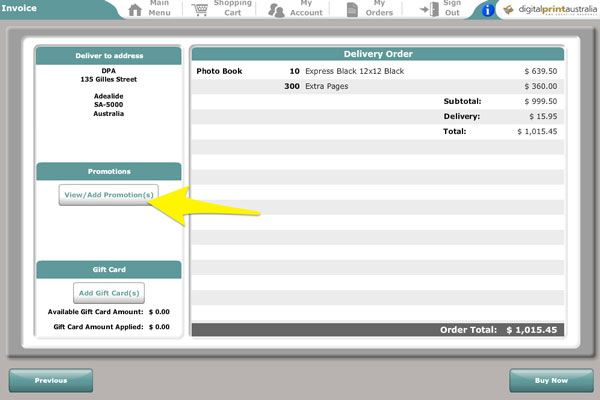 Type in "5+", "10+" or "15+" to the "Enter Promotion Code" area. Then click "Add Promotion"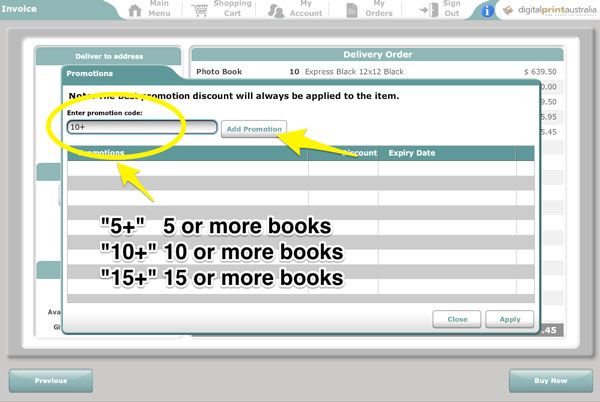 When the promotion has been added, click on the "Apply" button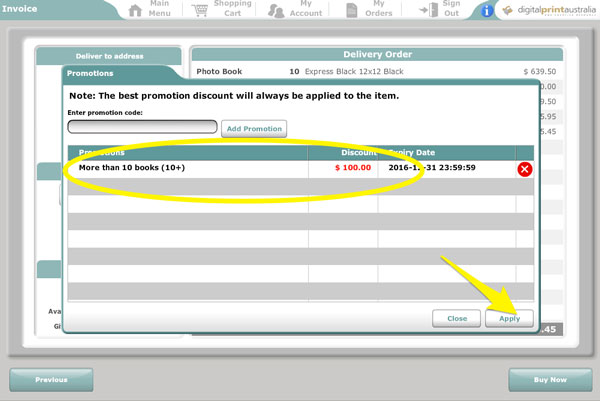 The discount will be shown on the left hand side. Ignore any numbers in red as they are not relevant.