Design Using InDesign
Can I design a photo book using InDesign or do I need to use your online software?
Yes, you can design photo books using InDesign. You will have to export jpeg files and upload them to our software. We have setup templates for InDesign that have all of the size and bleed setting set.
Note - These templates and instructions are for experienced designers.
Super Express Range 1-2 Days - InDesign Templates
Classic Linen Hard Cover Range - InDesign Templates
Budget Softcover Range - InDesign Templates
Photo Finish Hardcover Range - InDesign Templates
Premium Padded Hardcover Range - InDesign Templates
Download and start designing using the appropriate template for the size and style of book you want to do. We have set specific bleed setting in the file so when you place them in our software as full page images, they position perfectly. You will need to allow at least 5mm of image past the trim box.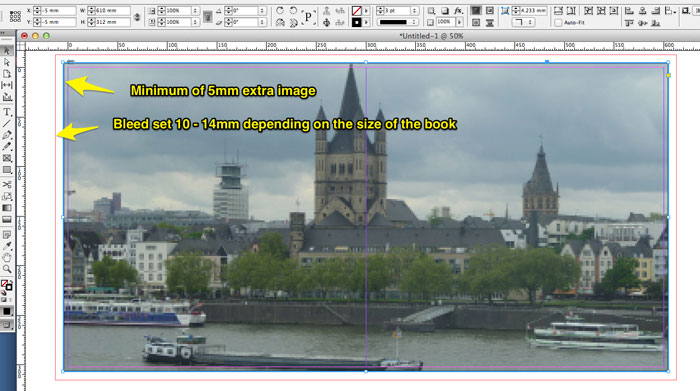 Once you have completed your design, export all of the pages as jpegs.
File > Export > Format Jpeg
Select export all, export as pages and not as spreads. Make sure to use the document bleed settings.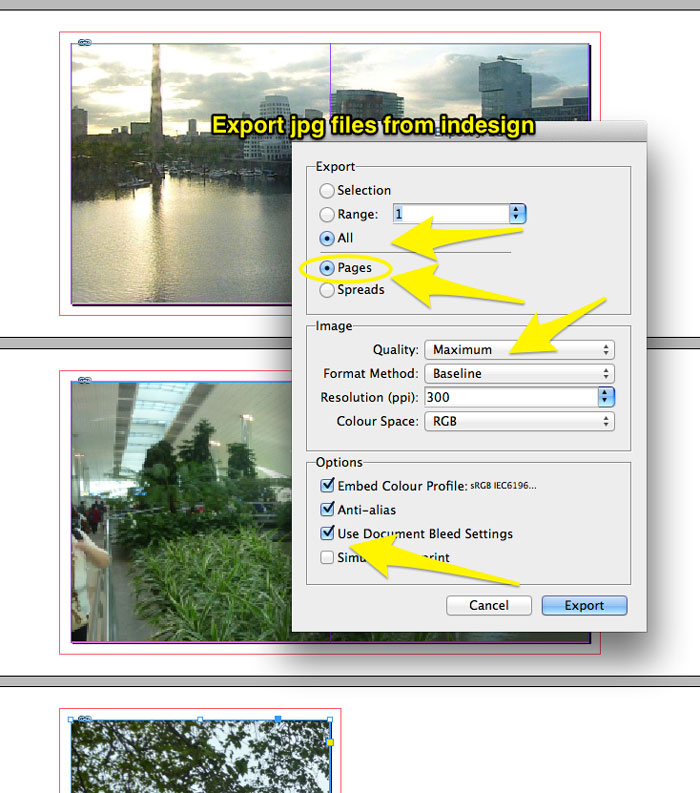 When you have the jpeg files, you will need to add leading zeros to the first 9 files so they will sort correctly, when viewed by name.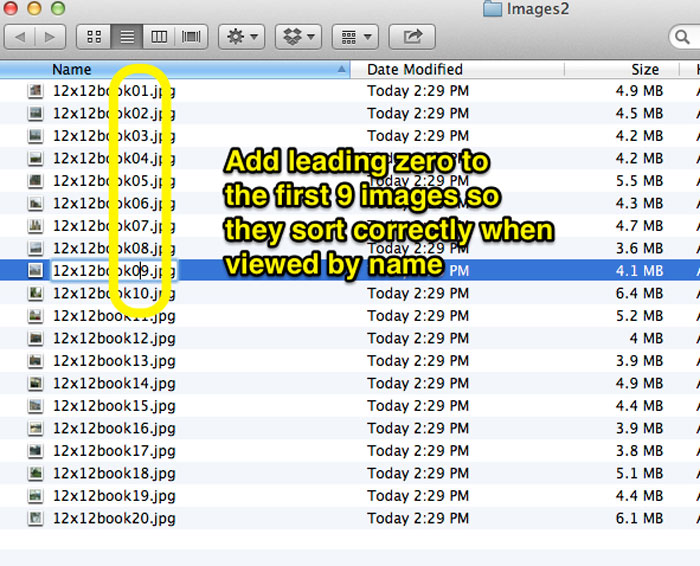 Upload your photos into our software, making sure to select the large image size.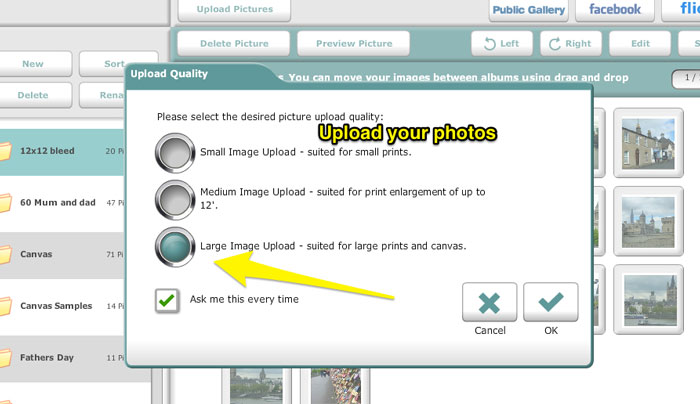 Sort the images by "File Name - Ascending" when you are adding them to the photo book.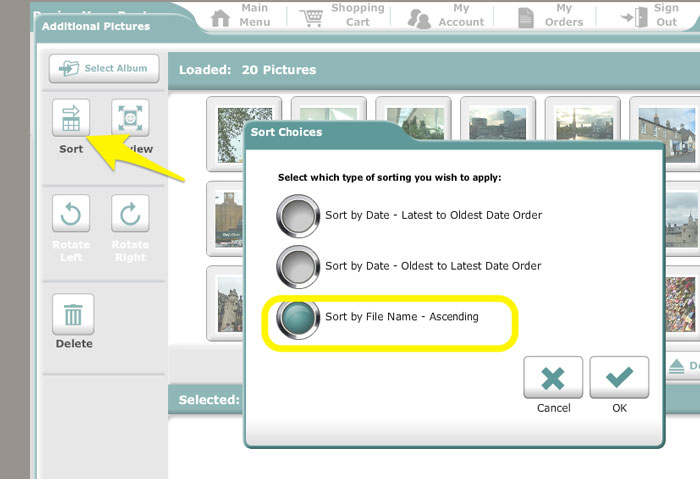 Drag and drop the images onto the page using the single page option.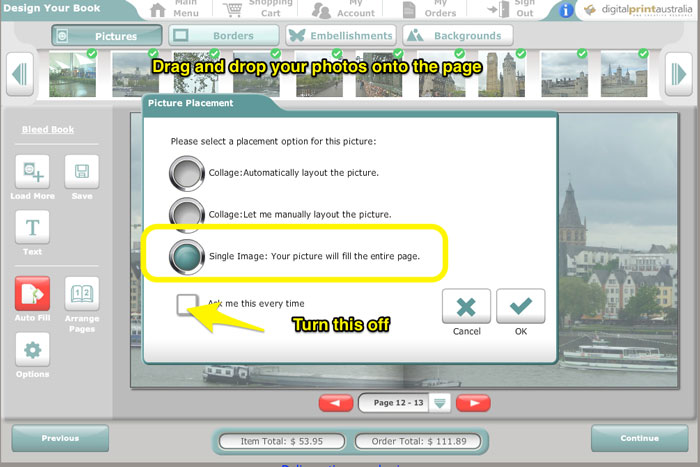 Cover Layout
Make sure you export the cover file as pages and not as a spreads.
Drag the front and back image onto the page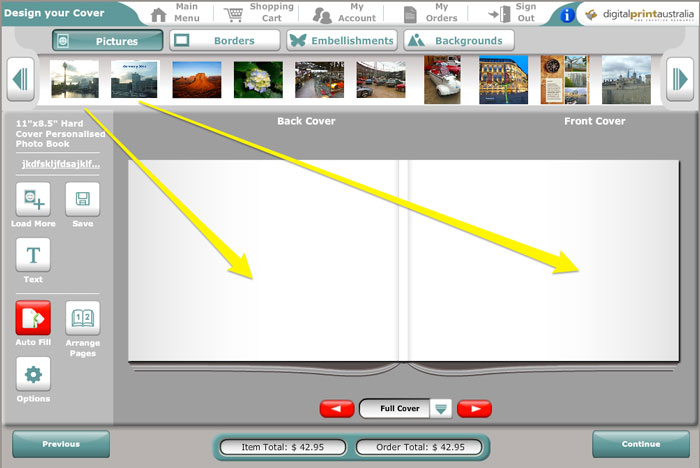 Click on the edit button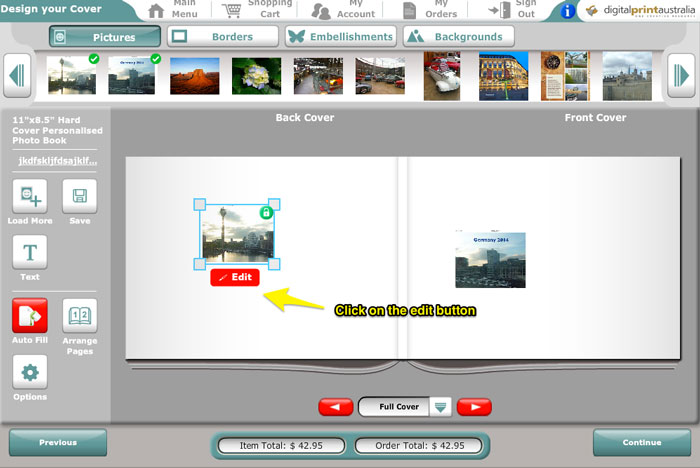 Click on the full page button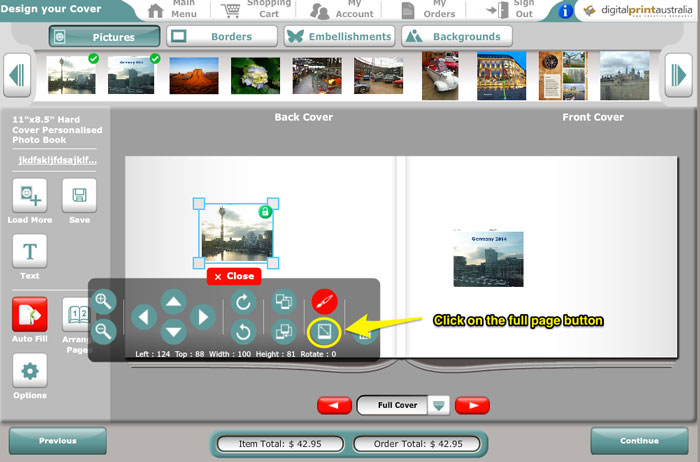 Select full page image on selected page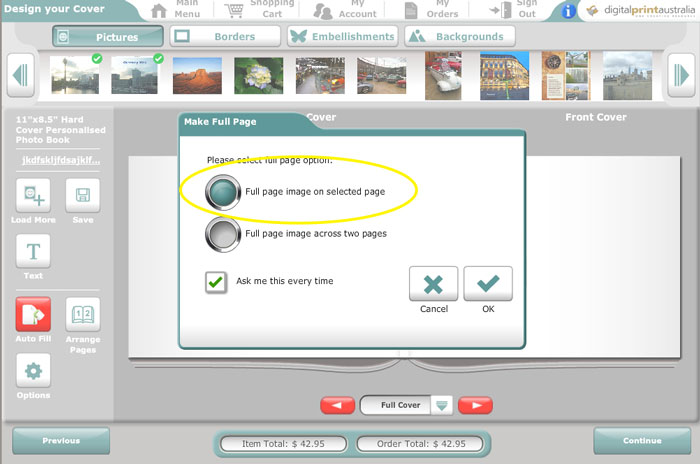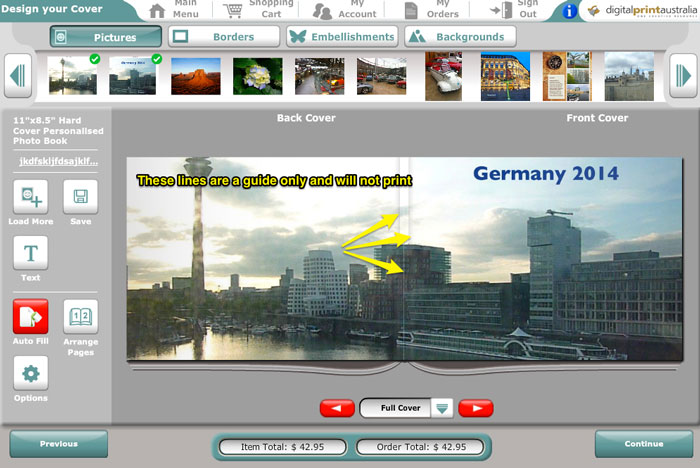 What if I have already finished my design?
Simply download the appropriate template from the top of this page, check out the page size and bleed settings. Adjust the settings on your document to suit.