Working in digital scrapbooking, we work in two-page spreads like graphic designers do when creating layouts for catalogue and fashion magazines. Get some inspiration for the creative use of text from the catalogues that you get for free or from magazines you subscribe to. Here are a few of my favourite tips:
Play Around With Text Placement
Sometimes simple is best: a few words centered above or below the photo or aligned to the right or left edge of your main photograph. Remember that you don't need to keep your page layout centred—play around with keeping things to the far right or left of the page, and leave some open space in the middle or down one side.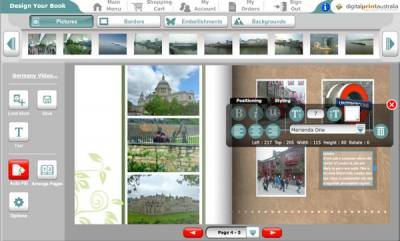 Fonts
Play with the font until you get something that matches but does not distract from the photo or photos on the page. Keep the font consistent for the whole album—this is one small way to tie the look of the album together. If you want to change up the fonts, stick to one main font for any longer areas of text and change things up for the titles or for adding small bits of text in a few specific spots.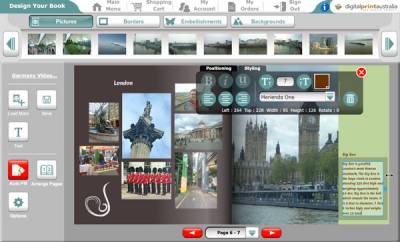 Overlay Writing On The Photo

I sometimes do a variation on this keeping-things-simple approach by placing a caption or title on the photograph itself. If you want to try it, make sure you use a bulky font or use large text, and that you have an area of fairly solid colour in the photograph so you can make out the text easily. Changing the text colour may also help. Place the text along the bottom or top edge of the photograph, and leave a bit of margin around the text so that it looks carefully placed—you don't want the text to overlap with the edges of the photo or it will be difficult to read. Of course, if you do this boldly, you can get away with it—there really are not mistakes when you are the designer! Experiment with white text on a dark background, or choose a complimentary colour from either the photo's main colour or the background colour for your page.